One smart meter going wrong is a nuisance, a million going wrong is a national disaster.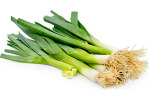 Most people don't think much about firmware – the embedded software which runs the microcontrollers in all of the devices we have around us. We're aware of the frustration when they don't do what they're meant to, at which point we realise that "smart" may not have been the best adjective to use to promote the product, but even when they do go wrong, turning them off and on again, or taking the battery out generally clears the problem. They almost always go wrong because the design process didn't include enough testing, or not enough time was given over to thinking about the "edge cases" – those unexpected combinations of events which result in things not working the way they should. Most of the time it's just a short-term annoyance; if it's worse than that we'll probably send it back, or throw it out and buy a new one.
However, we do expect safety critical devices like cars and planes and national infrastructure to be a lot better designed than this. Your boiler turning off because it thinks there's a flow problem when there isn't is annoying (time for a firmware upgrade please, Vailant), but it's not life threatening. In contrast, a self-driving car that runs over a cyclist is not something the public is generally happy about. Nor is a plane falling out of the sky. But where would you put a smart meter in the scale of things that might affect your life? Last week we found out, and it's not a happy answer.
Continue →
---