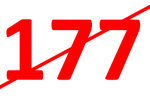 What do you do when your smart metering plan isn't working? Looking at the efforts of Smart Energy GB, who are tasked with persuading the nation to install 50 million smart meters which aren't really fit for purpose you do two things:
You ask the Government to double your funding with an additional £95 million of public money. Then…
You spend it on inaccurate adverts.
The particular advert I'm talking about demonstrates one of two things – either that Smart Energy GB are lying through their teeth, or they can't add up. Although given the sad history of this program, there's a fair chance it could be both. Continue →
---