We need to stop talking about LPWAN…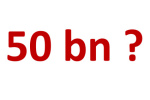 If you listen to almost any conversation about the Internet of Things you're likely to find that it fairly rapidly degenerates into a conversation about the communication protocols. Should you use Sigfox or LoRa? How about GPRS? GPRS has already been turned off in most of the US, but it could be around for another decade in Europe. Or what about NB-IOT? Or maybe it's better to go for LTE-M? Not to forget the new radio that will be coming along in Release 15. Or is it Release 16?
Almost all of this is irrelevant. We already have enough low power, low cost communication standards to fulfil almost any IoT use case we can think of. The problem with the overabundance of ways to transmit data is that it diverts everyone from the more important (and much more difficult) part of the IoT, which is the rest of the value stack. This is the first of two articles where I'll explain the wider IoT value stack and why we need to stop fixating on the comms. In this one I'll go through the basics and then, in the second one, follow that up with more detail on security, the business models and the skills you need to succeed in the IoT.
---