The Snakes and Ladders of Smart Home. Or why Smart Homes may cause even more divorces than the Ashley Madison hack.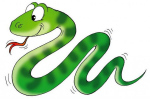 What has the hacking of Ashley Madison got in common with smart homes?  The answer is that both are likely to increase the number of divorces.  If that seems a strange statement, talk to the wife or partner of anyone who's got a smart home system (it's generally the husband who buys and installs them).  Most feel that it's not improved their quality of life; it's just added another level of frustration, because now they have a home which can go wrong.
Of course, that's not the message the industry wants to get out. If you believe the analysts and the smart home manufacturers, your home is about to evolve from the thick bricks on the block to the Nobel Prize winning genius of housing.  Technology is finally about to transform the place you live in into a high IQ domicile that reacts to your mood and presence, keeps you safe and saves you energy.
It's a great story that plays to some excellent futuristic videos, from global technology giants like AT&T, through boutique technology leaders like Nest to the successful crowdfunded visions of Oomi, Nuimi, and Blaze Automation.  In their vision, it's slick, it's sexy and it's almost here. Continue →
---