SmartEnergy GB can't add up.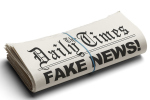 Last month I wrote about an advert from Smart Energy GB promoting the current smart metering programme. The headline was that by having a smart meter installed you could save enough energy to charge your mobile phone for 177 years. It's a good headline to attract people's attention, but it seemed high. I was intrigued and decided to try and work out where that number had come from? I found that the calculation was riddled with mistakes and that a more realistic analysis showed that the saving was equivalent to charging it for just 17 years. I've since realised that even that figure was optimistic and in fact it's just 16 years.
A reader kindly informed me that Smart Energy GB has produced a wider series of these adverts and have published how they calculated the claims. They obviously think they understand what they're doing, as they've put the basis of their calculations on their website. (In case they change them after reading this, I've archived the version that was on their website when I wrote this article at http://bit.ly/dumbenergyGB.) Their webpage explains the workings behind seven adverts and in every single case they've got their calculations wrong. The mistakes range from a failure to understand how battery charging works, an inability to calculate percentages, getting formulas wrong, misreading much of their source data, including mistaking 2 x 12 for 212, not understanding the context of their source data or realising that electricity and gas have markedly different prices.
Most of the adverts overestimated the savings, but a few underestimated them. So, there was probably no deliberate attempt to mislead. Just an unbelievable level of incompetence. But we mustn't fall into believing this type of fake data. Once we stop questioning, we set the scene for Orwellian manipulation. Continue →
---